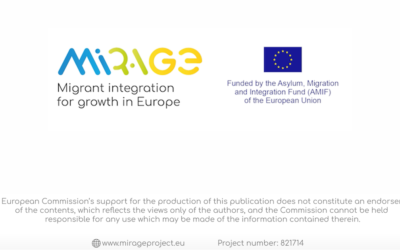 Promotional video for the MIraGE Trainings in Cyprus is out! Center for Social Innovation - CSI Cyprus published a promotional video regarding the online trainings for TCNs and Employers that took place online in February...
A brief summary of the 2nd edition of MIraGE's training held in Hungary Subjective Values Foundation (SVF) successfully implemented the second edition of the Getting (self-)employed in Hungary as a TCN training between...
Participants who took part in the MIraGE Online trainings for TCNs in Cyprus share their experiences.