Inclusion des ressortissants
de pays tiers pour la croissance en Europe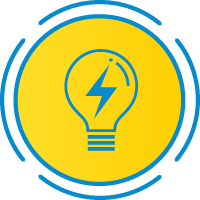 MIraGE's activities aim to increase the rapid access and integration of third-country nationals into the labour market of their European host country.
MIraGE is a three-year project co-financed by the European Union (Asylum, Migration and Integration Fund), managed by 12 partners from 8 European countries (Bulgaria, Sweden, Italy, France, Austria, Cyprus, Romania, Hungary).
S'inscrire aux formations
Employeurs, ressortissants de pays tiers : au printemps 2020, deux programmes de formations distincts vous seront proposés pour répondre à vos besoins spécifiques. Les formations auront lieu en Bulgarie, Suède, Italie, France, Autriche, Autriche, Chypre, Roumanie, Hongrie. Détails des programmes bientôt disponibles sur le site internet.
La participation aux formations est gratuite, mais les places sont limitées, nous vous recommandons donc de vous inscrire le plus tôt possible.